A Guide to Indonesia Investment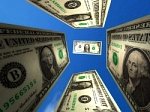 This page provides an overview of Indonesia investment, how to do business in Indonesia. You could contact us directly at 62-813-1141-8800 . You could also e-mail us and get our email address after filling the form.
The investment guide in Indonesia is relatively the same as other countries'. In short, you need business licenses. The difference will be in regulation, number of days in obtaining required licenses, tax rate, facility that encourage for foreign investment and political condition.
Basic Information You Need to Provide
Just to highlight, below is list of vital information you need to prepare to make investment in Indonesia:


Investor Identity
Business Sector
Share Composition
Project Location in Indonesia
Name of Product or Services
Land or Building Used
Total Labor
Total Investment (in Rupiah or US$)
Method of Financing


Let me explain a little bit detail.

1. Investor identity. This will determine what kind of document you need to provide to Indonesia investment. If you are as individual foreigner (investor), you need passport.

If an investor is a company, company representative makes sure to have Articles of Association of the company including documents containing names of board of directors.
If an investor or shareholder is a country, you need to have a letter from your country or from embassy in Indonesia.

In addition, if your business partner is Indonesian, he needs to provide his Indonesia identity and tax ID Number. If your business partner is a company, they need to provide basic documents of their company in Indonesia.

2. Business sector. The Government of Indonesia has decided what business sectors are open for foreign investment. There is a long list of business sector that are open. Your investment consultant could give you detail information about business sectors that are open for foreign investment

3. Share Composition. Your selected business sector will dictate maximum share for foreign investors. Not all areas in which foreigner could have 100 % share. Some areas only permit 95 % share for foreign investors. Some areas are only 55 %. Your business consultant should be able to give what the maximum share for foreign investors in your selected business sector.

In addition, you need to determine share composition in advance because you will need this when you sign Article of Association of your company.

4. Location of your Project. For manufacturing or agriculture-type business, you need to specify the location, and detail address of your project in which you make Indonesia investment. Company that delivers final product in term of services does not need project location except they build their own office. If you rent office space, you do not need to specify the project location.

5. Name of Product or Services. You need to describe this in detail. For manufacturing, you need to provide production flow chart and give detail description of how the product is processed. You also need to specify how the raw material is obtained and where the final product is to be delivered- for export or local use.

If the final product is service type you need to give detail description of your services. You also need to present your final product (services)  to government officer before you submit your investment application.

If the final product is for export, your need to estimate the value of exported product.

6. Land or Room Space. You need to provide area of land or office space to be occupied to produce your final product. You also need to determine whether you are going to purchase or rent that land.

7. Total Labor. You need to estimate total number of local people you are going to employ and be specific in term of gender; how many men are and how many women are. You may need to specify the number of expatriate you plan to employ.

8. Total Investment. You need to provide this. For example, how much money you are going use to purchase, land, construct building, machines (if is for manufacturing) and detail breakdown cost to finance all preparation activities of your business before it is ready for operation.

9. Method of Financing. Whether you are going to loan money from bank or you invest your own money or reinvest your profit from the business in the future- you need to inform this.

All the above are basic information you need to start your Indonesia investment.

If you need additional information on each, please contact us. We are an investment consulting company and registered in the Indonesia. We have valid license and exist to help you make Indonesia investment.

From A Guide to Indonesia Investment to Home

---
Copyright 2009-2023 putra-putri-indonesia.com

---